Perfectly natural, all day finish

Formulated to hide effectively

136,000+ customers using HIDE®

Super creamy & buildable formula
Very fair with neutral undertones
Price reflects total with 30% discount auto-applied
100% Money Back Guaranteed
Try at-home! Easy exchanges & returns
A multifunctional, concealing cream with super coverage & a perfectly natural finish.
Make imperfections disappear with a specially blended concealing cream that's feather-light & lasts all day. Tailor-made for concealing, contouring, highlighting & retouching. The ultimate multi-use formula for a modern photo-ready complexion.
"I'm 64 and this makes me look a decade younger..."

"Blends like a dream on my textured skin! Impressed by the 10+ hour wear (even after the gym)."

"Obsessed with the coverage this provides! Covers my past blemish marks with ease, without a cakey finish."
Formulated for coverage
See the difference
"The #1 secret weapon for hiding imperfections..."
Customer Highlights
I never used concealers or did any type of contouring shenanigans.. I like to stay as natural as possible, I tried HIDE & wow, super natural, doesn't even look like I've used anything on my face! Love this product!

"In love with this coverage"

Well it only took me thousands of dollars to find the right concealer (exaggerating). IN LOVE with the coverage this provides without leaving my skin feeling super heavy and caked up.

"Awesome coverage & support"

This has earned its way as a staple in my routine. All around fantastic concealer. Thier support is excellent too! Ordered the wrong shade at first & they sent me a better option

I was weary at first because I'm always let down with makeup online. I've never had a foundation and concealer that is so lightweight yet full coverage 😳 I don't even feel like I have anything on. Stayed on great and didn't transfer!

Have spent so much time looking for something that has strong coverage capabilities but isnt too cakey. LOVE this foundation + concealer duo. Use their setting powder to set the concealer between layers for perfect coverage!

Very pleased with this concealer. Has been my go-to since I tried it last year. Always nice consitenty & applies very easily. I excerise a lot and never have issues. Great coverage and dries well..

"Impressed by the 10+ hour wear"

Blends like a dream on my textured skin! Great makeup that sits well, won't sink into pores and that I can layer without it feeling caked on. Impressed by the 10+ hour wear (even at the gym).

Obsessed with the coverage this provides!! I have some acne scars and dont like using thick / cakey formulas for coverage. HIDE does a great job "hiding" without feeling cakey.

100% my secret weapon. First, I love the packaging! Sleek and elegant. Love having this in my purchase. I purchased 3 after trying 1. Covers anything I need it to cover without making my skin feel terrible.

Have seen a significant difference between HIDE and the other concealers I use. Really covers dark circles nicely. I love how smoothly it goes on, how well it blends & how lightweight the formula is! Bravo

Oh my God HIDE does not disappoint. I tried Walnut which was too light. They exchanged them quickly and sent me Mocha. Blends into my skin perfectly & covers up my blemishes with complete ease. Feels like a snap filter.

Honestly more than I expected. Haven't had much luck with online makeup but the shade matched perfectly and the coverage is more than I expected. Very lightweight and lets my skin BREATH!

"Perfect match for my skintone"

Perfect match for my skintone. Blends easily and has a beautiful texture. Have been a fan of the Hide foundation & concealer duo for awhile. Great coverage, great finish, scent-free.
The sophisticated concealer.
Introducing the worlds most sophisticated concealer. Hide anything with this full coverage, oil-free & lightweight professional concealer.
"It feels so lightweight but has so much coverage it's incredible. I feel like I can use this anywhere on my body and be comfortable"
The fastest full coverage & buildable concealing cream you'll ever use. 5 minute coverage in seconds.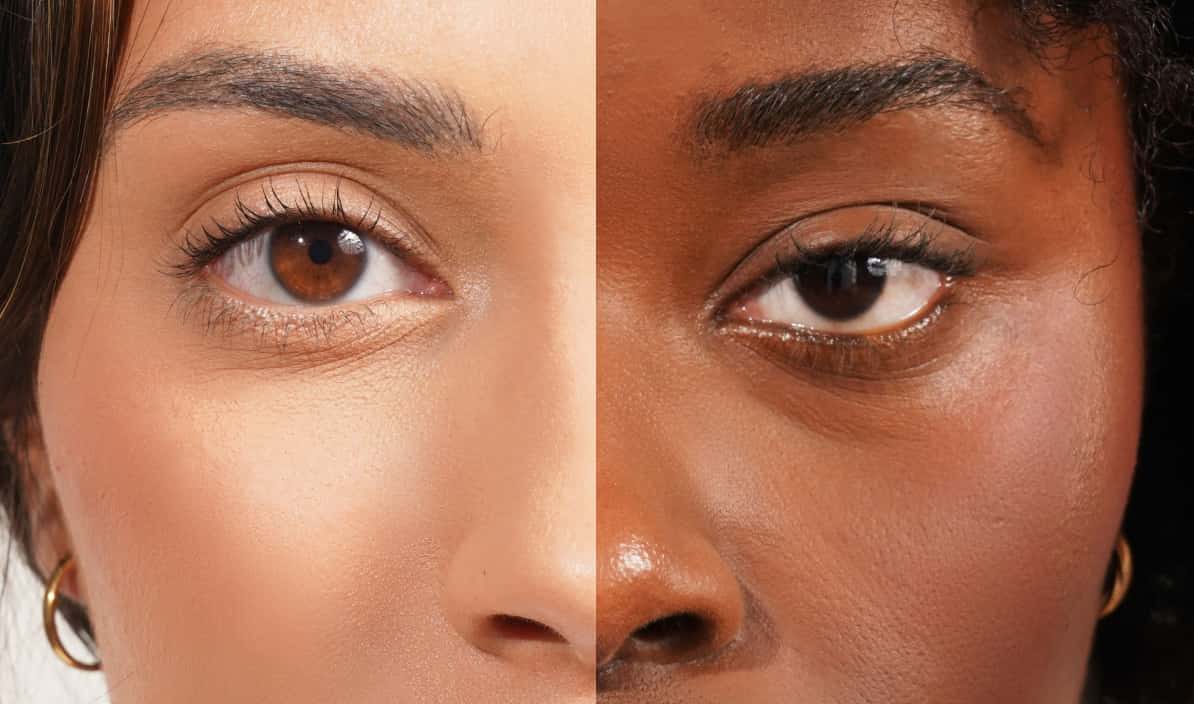 Our oil-free Concealer can be used on any skin type: Normal, Dry, Oily, Combination.
Our custom Concealer applicator allows application in thick lines using the flat surface, as well as precise lines using the side & tip.